CUSTOM MADE BUSINESS DATABASE SOLUTION
Business information today is an integral part of the activities of micro, small, medium and large companies. Specialists in marketing, sales, risk, finance, and senior management are the most regular users of our services. We offer that solution in .xlsx or .csv format.

If Your business:
plans to locally expand its production or services;
plans to increase its client portfolio;
plans to increase revenue from sales of goods or services;
looking for an investor;
plans market share research;
plans business relations with partners from Serbia, Macedonia, Montenegro, Croatia, Bosnia and Herzegovina, Slovenia;
Our team would be pleased to define with You, which information Your business currently needs. We will make form the data as powerful tool on the way to Your business goals.

Contact our team for details!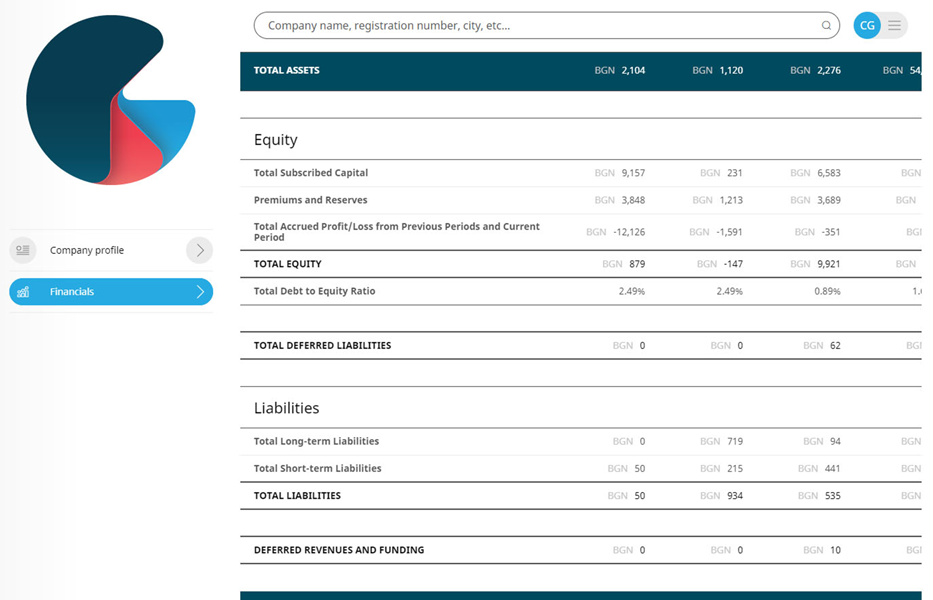 WHAT DOES THE PROCESS LOOK LIKE WHEN DEVELOPING YOUR BUSINESS DATABASE?
Depending on the nature of the query, there are three steps to defining a business database:
Step 1: Choose the nost accurate set of criteria so we can proccess and get a selection of companies that suits best Your business needs;
Step 2: Our analytics department will process your request. You will receive a numerical result, defining how many companies correspond to Your set of criteria; We will also deliver to You an offer;
Step 3: After review and confirmation, define which data units You would like to be available in the final product;
PORTFOLIO BUSINESS DATABASE SOLUTION
This service is specially designed for medium and large businesses in the country, but it is used by the small businesses too. The services is based on fulfilling desired data for client portfolio of companies.It is irreplaceable solution for the departments of finance, risk, finance controlling, accounting, business planning. We deliver it in the form of a worksheet in .xlsx and .csv format.

If Your business:
plans to develop portfolio database storage;
update portfolio databse storage;
plan to develop risk control policies for customers, suppliers, business partners;
maintains risk control policies for customers, suppliers, business partners;
plan to implement CRM (Customer Relation Management);
maintain CRM (Customer Relation Management);
Here's what the process looks like:
Together with our team define and require business information for your client portfolio;
We sign a Non Disclosure Agreement (NDA);
Then You pprovide us with the client portfolio ;
Our team accepts the request and processes it;
You receive a response regarding availability, price and estimated delivery time frame within 3 (three) working days;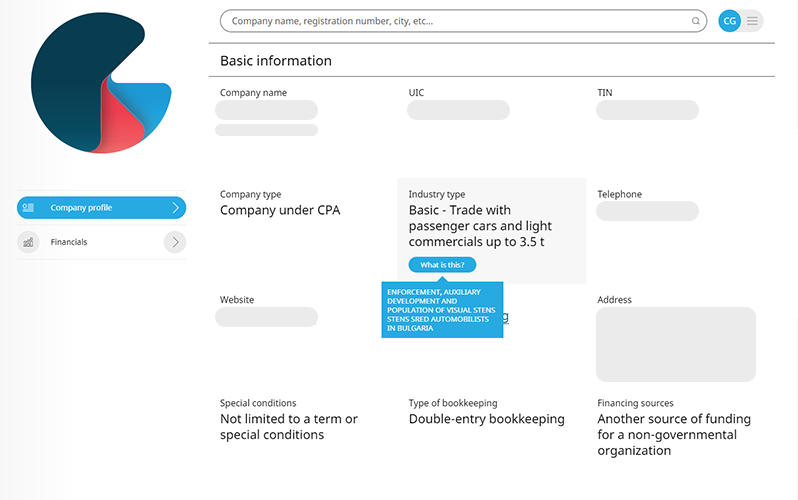 API (APPLICATION PROGRAMMING INTERFACE) WEB SERVICE SOLUTION
API is an abbreviation for Application Programming Interface. This is also the latest feature localized in the Company Guru web application. The web service is specific and used by IT department of the companies. API solution is developed specially for big and medium businesses. It is a web service for requesting and getting data for companies in Bulgaria. To access the service, You need an account with the appropriate license for the Company Guru web application.
In order to access this service, an API key will be generated. It is located in the user panel of the Company Guru app. One user can have several API tokens if needed.

Every company with a large portfolio and intensive data flow need and use API service in order to maintain and respond adequately to the rapidly changing business environment.
Contact our team for more information!
CUSTOM MONITORING REPORTING SOLUTION
Ideal automated solution for the departments that are the first to react to important changes in the status, structure and registration information of a group of companies specified by you. The product is a defined data structure whose changes are monitored. We deliver in the form of daily / weekly / monthly monitoring report, in .xlsx and / or .csv file.
Monitoring for newly established companies is our latest addition and the right tool for marketing, business development, targeting and sales.